Assembly of furniture and commercial premises
MONTAJES MA, a company with head office in Madrid, dedicated to the assembly of furniture and commercial premises.
We service at both national and international level and have extensive experience in the sector..
Our main line of work is the assembly of commercial furniture for companiescontracted by large firms (fashion, food, catering, etc.),on large and small surface areas.
We also work and have experience in:
Assembly of carpentry
Installation of control rooms
Museums
Office furniture and screens
Wood partitions and dividers
Installation of doors, wood flooring, cupboard doors.
Phenolic cabinets. .
Assembly of trade fair stands
Assembly of storerooms and metal shelving.
We are in process of opening a shop with aim to expand our business line to provide a broader and closer service to our customers.
We offer a wide range of services, both for commercially and individuals, which can come to our store and see our range of products and services.
Doors.
Daises.
Wardrove.
Friezes.
Dressing rooms.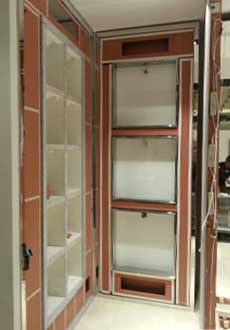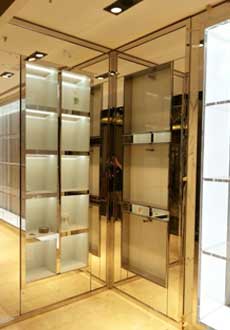 Photos of assembly process for mirrors in commercial premises – BEFORE AND AFTER